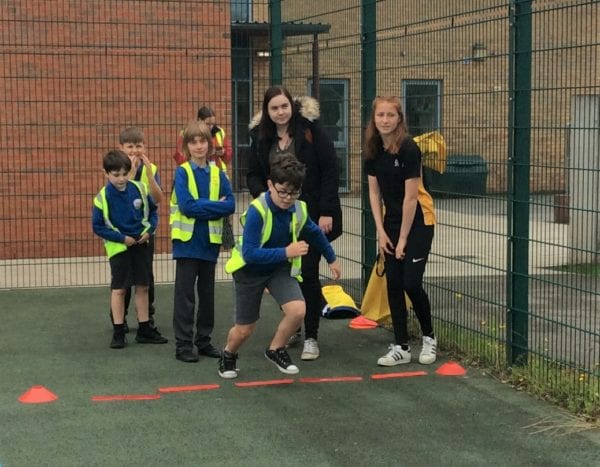 At the end of June, we took a group of 12 pupils to represent Redgate in the Diverse Academies Primary Games at Retford Oaks Academy alongside children from the other primary academies in the trust.
The Games saw our pupils competing in numerous sporting activities on the day, including sprints, throwing events, golf, obstacle and agility courses – points were awarded to each competing academy for each event. At the end of an exhausting day for our pupils the scores were totted up – the brilliant Redgate team finished a magnificent and well-deserved third place overall!
Ms Stanforth, who supported the pupils on the day, said, "I am very proud of the children that we took to the Primary Games today – they really were all stars! It was a daunting and overwhelming an experience for some of the pupils but they coped really well with the older students delivering the activities, communicating with them, and encouraging each other.
They also dealt amazingly well with the noise of sitting in a huge secondary canteen. Sometimes we forget just how far some of our pupils have come – it was a pleasure to be there with them."
The day was a great success with friendly competition and support from all of the academies competing, and was brilliantly run by the students and staff at Retford Oaks. Thank you to them for their hospitality and well done to our bronze medal winners.