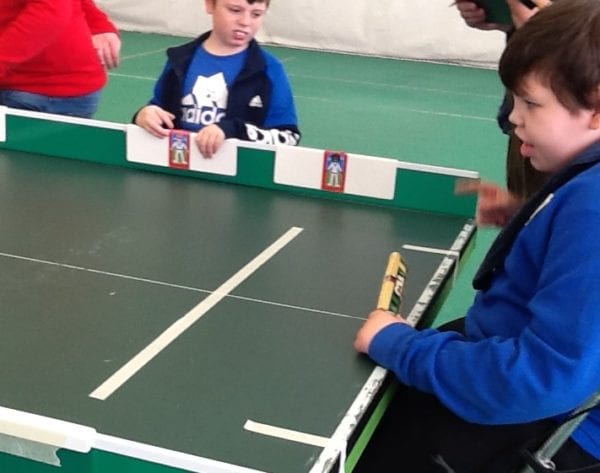 On Friday 3 May 2019 our pupils competed in the East Midlands Regional Finals of the Lord's Taverner's National Table Cricket Competition, which took place at the impressive Derbyshire County Cricket Ground.
The group had secured their place in the regional finals by finishing second in the Nottinghamshire county competition, and joined rivals from seven other schools and academies to try and secure a spot in the National finals. This achievement is impressive enough, as our team were the only primary age children competing at this stage of the competition.
A great day of highly competitive but fun table cricket took place – Redgate were drawn in group B alongside Fountaindale School, Swanwick Hall, and Linkage College. The team performed superbly, winning two games in the group and losing once, finishing second in the group to qualify for the 3/4th place playoff. The highlight of the group phase was a magnificent fielding performance restricting Swanwick to just 220 runs.
The Redgate team did themselves and the academy proud by comfortably beating the much more experienced Ash Field Academy team in their play-off game to finish 3rd on the day.
Our pupils played brilliantly on a long day of cricket, showing great teamwork, resilience, communication and concentration in all of our games. Well done to all of our cricketers and to our staff for their support on the day.